Methodology for psychoenergetic diagnostics
This book is the result of more than 21 years of observation and research on skin sensitivity and its importance for the emergence and development of both psychoenergetic medicine and Chinese traditional medicine. With the help of modern equipment for&bsp; electrophysiological studies have objectified the different types of skin sensations to the human physical field (electromagnetic, electric, magnetic and acoustic fields generated in connection with the vital activity of the organism).
A classification and electrophysiological patterns of these sensations have been created. The sensory images of the diseases considered in psychoenergetic medicine are objectified through their electrophysiological patterns. Psychoenergetic medicine is seen as an evolutionary bridge between Eastern and Western medicine.
Georgi Zdravkov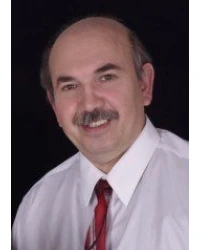 Dr. Georgi D. Zdravkov graduated from the Medical Academy in Sofia with a specialty in neurology. He headed the Problem Research Laboratory at the Technical University - Plovdiv. He conducted the first courses on psychoenergetic diagnostics and therapy for doctors at the University's Graduate School of Methods and Techniques in Complementary Medicine. Later in the USA he specialized and worked in the field of electronic neurodiagnostics at the diagnostic centers of the University of Chicago and the Loyola University Medical Center in Maywood, Chicago.
He continued his specialization in Traditional Chinese Medicine, graduating from the Wisconsin College of Oriental Medicine. He uses the diagnostic and therapeutic methods of Western and Eastern medicine in his medical practice. He also conducted scientific research in the field of genetics, neurology - research on sensibility, as well as on sleep.
Methodology for
psychoenergetic diagnosis